Product description: Baseus SUGX-A01 handle
Universal magnetic telephone holder. It is mounted on the ventilation grid of the car. Thanks to its 360°movable head, it allows you to position the smartphone at a convenient angle for the driver. A strong magnet ensures the stability of the installed device. The cradle also has two guides, thanks to which we can easily arrange the cables connected to the phone. Baseus SUGX-A01, thanks to its small size, does not restrict access to the buttons of the smartphone connectors.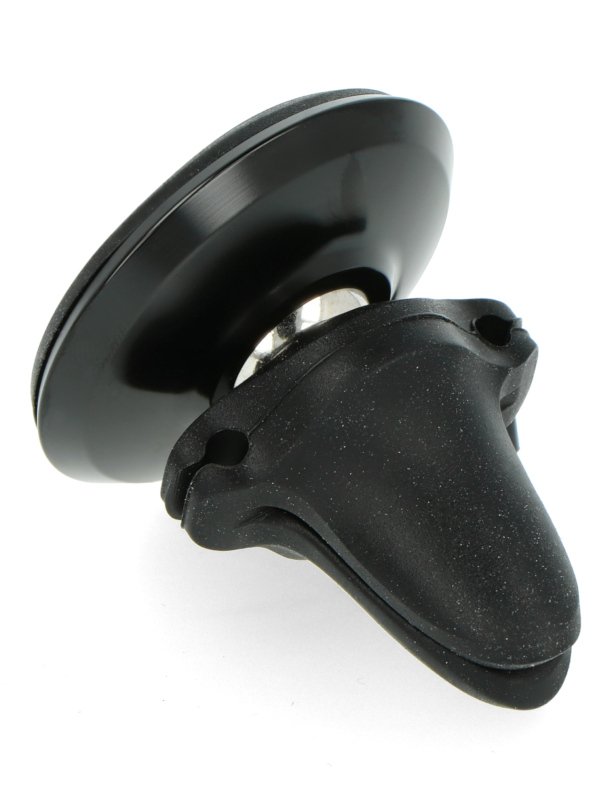 Magnetic car holder for the phone - Baseus SUGX-A01.
Contents of Baseus SUGX-A01 kit:
Magnetic Car Bracket
Two plates:

one leather-coated, 41 mm in diameter
one additional metal sheet with a diameter of 36 mm

Two protective films for the phone casing
Contents of BaseusSUGX-A01kit.
Baseus SUGX-A01 car holder specifications
Installation location in the car: ventilation grille

Handle diameter: 42 mm
Material: aluminium alloy and silicone
colour: black