Description
OLED-display with a 1.12" diagonal and a resolution of 96 x 96 pixels. It supports normal and inverted colors. Screen-based driver SSD1327Z works with voltages of 3.3 V and 5 V, communicating through the I2C bus. The kit also includes a cable for Seeedstudio Base Shield v2.0.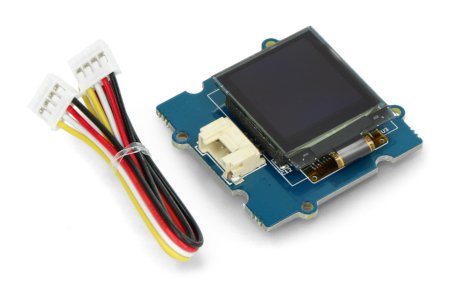 Module supplied 4-pin cable for Base Shield v2.0.
Connection
The display has a 4-pin Grove connector, it communicates with the microcontroller via I2C.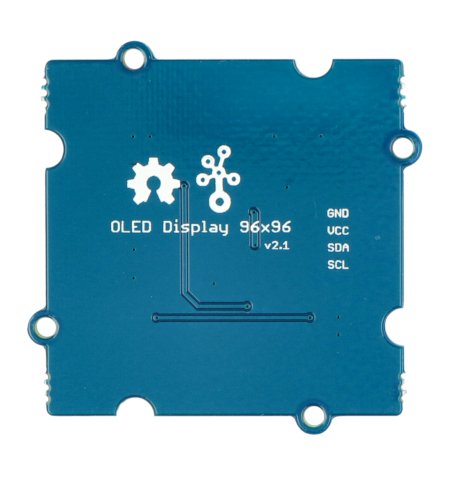 Pin
Description
GND
Groung of the system.
VCC
Supply voltage from 3.3 V to 5 V.
SCL
Clock line of the I2C bus.
SDA

Data line of the I2C bus

.
Specification
Supply voltage: from 3.3 V to 5 V
Diagonal: 1,12"
Resolution: 96 x 96 px
Driver:

SSD1327Z

Interface: I2C
Display type: OLED
16 level grayscale
Supports normal and inverted colors
Operating temperature: -40 °C to 70 °C
Dimensions: 40 x 40 x 10 mm
Weight: 13 g