Product description: Wooden jigsaw for learning programming for Ozobot robot - additional setg
A set ofadditional jigsaw puzzlesto extend the Ozobot robots. It greatly facilitates learning programming by allowing you to give commands to robots using prepared puzzles containing appropriate codes (paths) for Ozobots. The set includes16 types of fields in 96 high quality wooden puzzles.The set is an extension for the basic set of puzzles, but can also be a standalone set.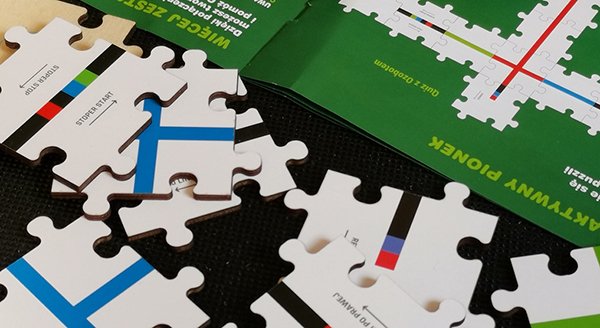 The fun is to arrange the route for the Ozobot robot fromready-made elements,creating paths composed of conditions and commands that, when arranged in the right order, can make our little Ozobot followthe route in a specificway.
OzoBlockly application
The creation can be varied bythe free OzoBlocky application(available onOzoBlocky.pl), thanks to which we can ask the robot from the browser level for specific tasks after being on a specific puzzle (or behavior outside it). The application has5 levels of advancement. It allows you to start your adventure with Ozobots from the novice level, where thecommands are easyto understand even by a few years old children. As we raise the level (we do it when we are ready) new possibilities, functions and conditions open up, which graduallydevelop ourprogrammingskillsby learning and observing Ozobot's behaviour.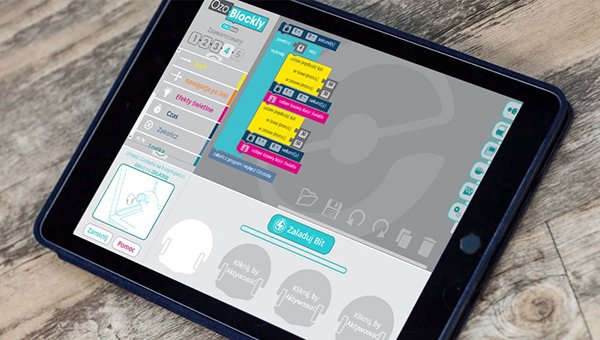 Programming Ozobot with OzoBlocky.pl
Uploading the program to Ozobot is extremely easy -it does not require the configuration of any connection - the robot just needs to be placed on the screenwhere we use OzoBlockly and after pressing the 'load' button the robot will read the program itself with its colour sensor.
Set contents
2 x start
2 x end of tour
18 x straight line (red, green and blue)
18 x bend (red, green and blue)
12 x T-junction (red, green and blue)
12 x X-type crossroads (red, green and blue)
4 x command "look for the line in front"
4 x command "look for the line on the left"
4 x command "look for the line on the right"
2 x zigzag / walk back command
4 x "turn around" command
4 x "start/stop stop" command
2 x command "count crossings"
2 x command "count turns"
2 x command "count colored tracks"
4 x white box
1 x instruction manual
1 x card with pictograms for younger ones