Description of product: Radio module - RFM12B-433D 433MHz - THT transceiver
Wireless radio module working with the frequency of433 MHz, with the SPI communication interface. Powered with the voltage of2.2 V-3.8 V, pins are the goldpin connector. Max. power of the receiver is5 dBm, the receiver sensitivity is-109 dBm.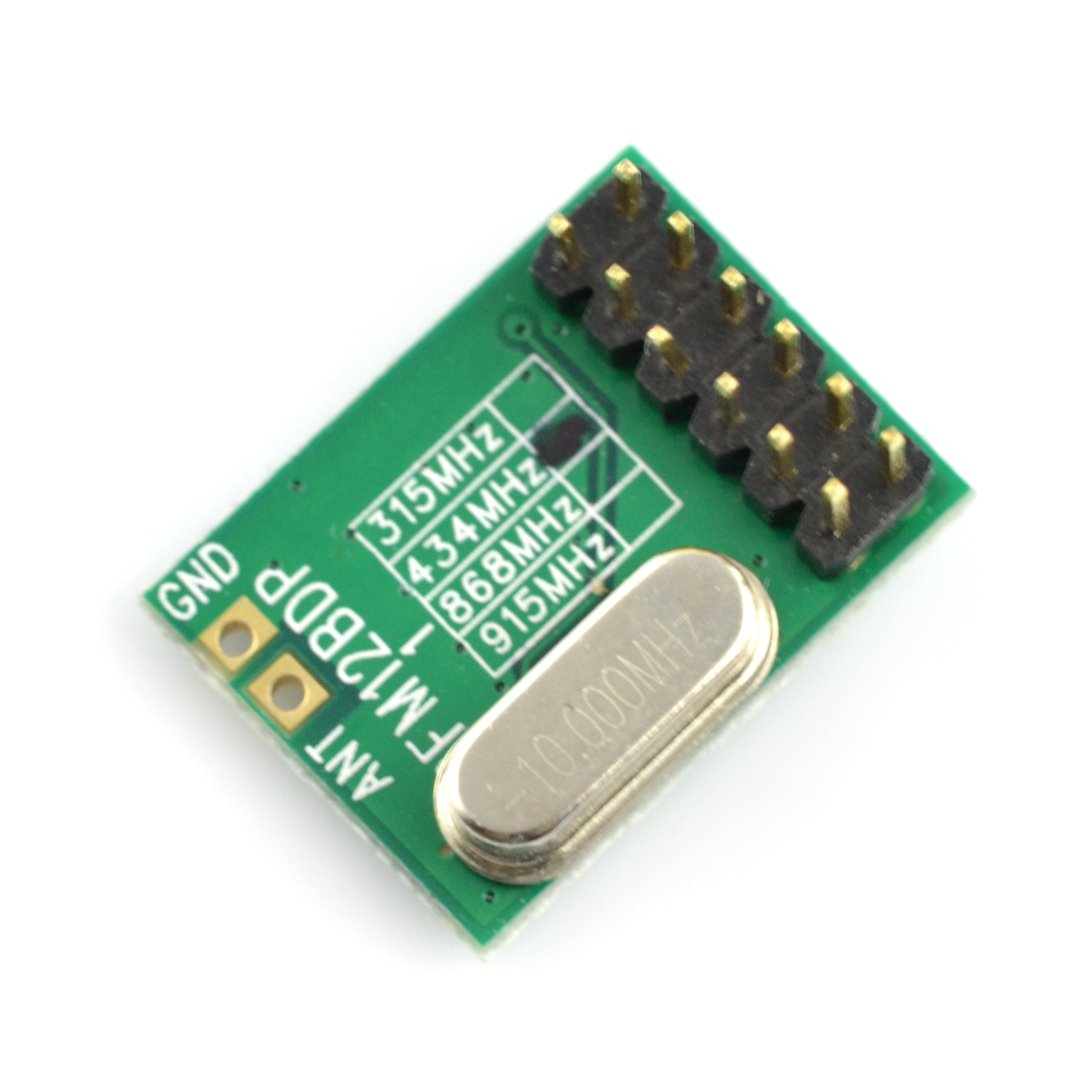 Moduł radiowy - RFM12B-433D 433 MHz.
Specification
Power supply: from 2.2 V to 3.8 V
Type of modulation: FSK
Frequency Range: 433.92 MHz MHz
Communication interface: SPI
Transmitter power: 5 dBm
Receiver sensitivity: -109 dBm
Data transfer rate ≤ 256kbps
Pitch: 2 mm
Dimensions: 18 x 14 mm
Through-hole installation (goldpin connector)
We also have the 2 mm connector for this type of systems.
For users of theArduino, available is a libraryfacilitating the use of the RFM12B modules.