Attention!
The product has been discontinued. Check others products incategory.
Description
Transparent acrylic case for Raspberry PI minicomputer, in version 3B+, 3B, 2B and DigiOne Signature shield. Case with external dimensions of 125 x 95 x 60 mm. It is mounted with the screws and the latches, without the use of glue, which allows for its removal at any time.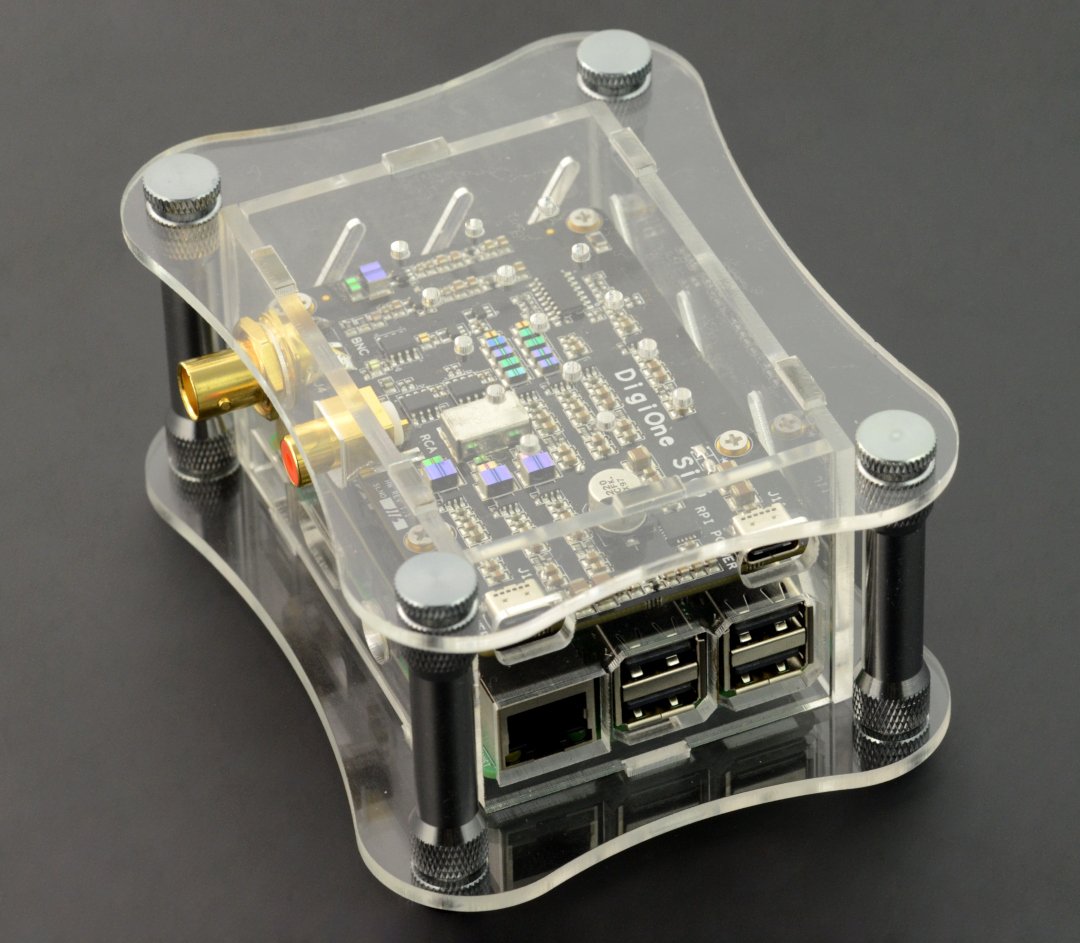 The subject of the sale is the case.Raspberry and the DigiOne Signature shield can be purchased separately.
Specification
Color: colorless
Material: acrylic with thickness of 3 mm
External dimensions: 125 x 95 x 60 mm
The manufacturer has prepared a video about the mounting the case.