Product description: Eura ML-08A8 - bedside lamp with twilight sensor and motion sensor
LED bedside lampwith built-inmotion and twilight sensorare used for providing soft, warm light in the apartment in the middle of the night. It finds application in any room. It turns onautomatically for 30 seconds when motionis detected in low light conditions. Itwill not light up in day or with another light source. Equipped with8 LEDs. The supply voltage is230 V AC.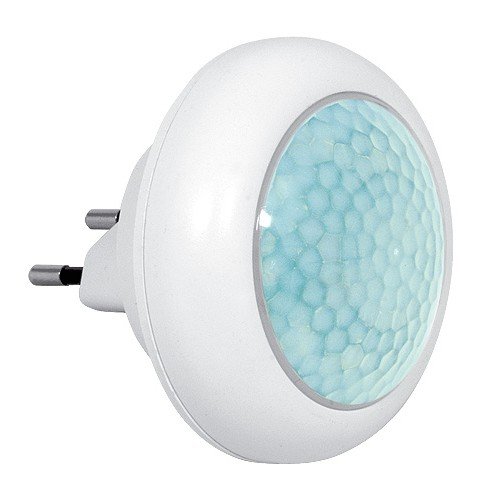 Bedside lamp is connected to the power source 230 V. It has 8 LEDs.
Specifications of LED bedside lamp Eura ML-08A8
Power supply: 230 V AC
Motion sensor: PIR
The movement detection angle: 120 °
Detection range: 5 m
Time delay: 30 seconds - inability regualcji
The adjustment range of the threshold illuminance: 10 Lux
Installation place: indoor
Mounting: 230 V plug socket
Load inductive: 0.5
8 x LED
Operating temperature: -10 °C to 70 °C
The coefficient of protection: IP20
Dimensions: 75 x 75 x 80 mm
Weight: 61 g