Attention!
The product has been discontinued. Check other products in category.
Description
Neodymium rectangular magnet with dimensions of 10 x 4 x 3 mm Neodymium magnets have a very large attractive force due to the very high energy density. They have a lifetime warranty for performance and durability. Price for 5 pieces.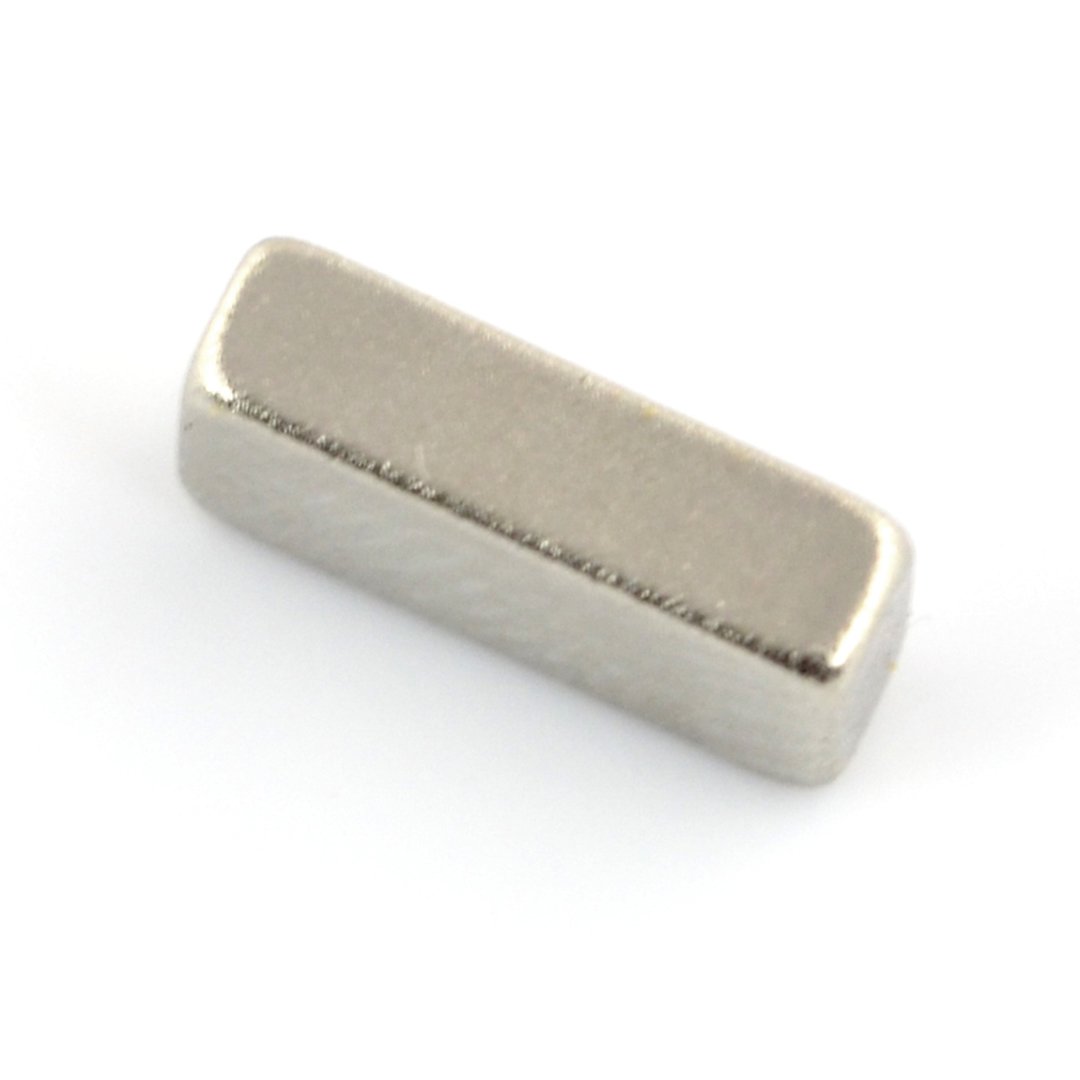 Rectangular neodymium magnet - 10 x 4 x 3 mm - 5pcs.
Application
Magnetizer of fuel, air, water
The construction of motors, electrical generators
Wide application in electromechanics
And many others
The neodymium magnets due to very strong magnetic fields, can damage magnetic media such as:
Payment card
Hard drives
Mobile phones
Keys with immobiliser, etc.
In this regard, you should be very careful while using magnets.