Attention!
The product has been discontinued. Check other products incategory.
Description
Transparent matte case for minicomputer Raspberry Pi in versionsB2,B3andB+and acamerawith external dimensions of 101 x 74 x 29 mm. Mounted on a latch without the use of glue that allows to dismantle it at any time. The walls have a fragile latch, so we urge you to pay special attention and caution when placing items.
The case is suitable for Raspberry with the following cameras: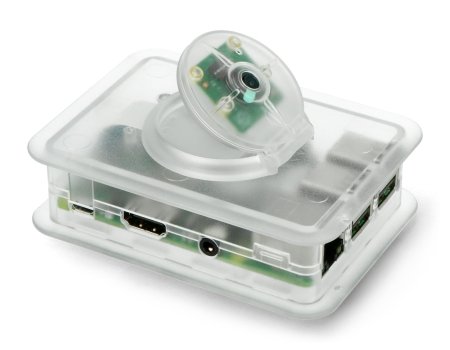 The case allows you to mount the camera on top of the case.
Specification
Color: matte, transparent
Material: plastic
External dimensions: 101 x 74 x 29 mm