Product description: 64 GB eMMC memory module with Android for Odroid C1+/C0
64 GBeMMC5.1 memory module for OdroidC1+ and C0minicomputers.Equipped with HS400 interface with 8-bit DDR mode. Module equipped with Android operating system. The device is ready to work after taking it out of the package.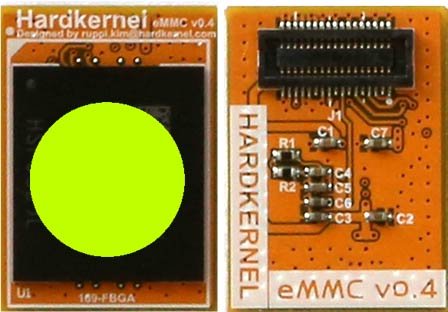 64 GB memory module with installed Android system.
In our offer there are also other eMMC memoriesforOdroid minicomputers.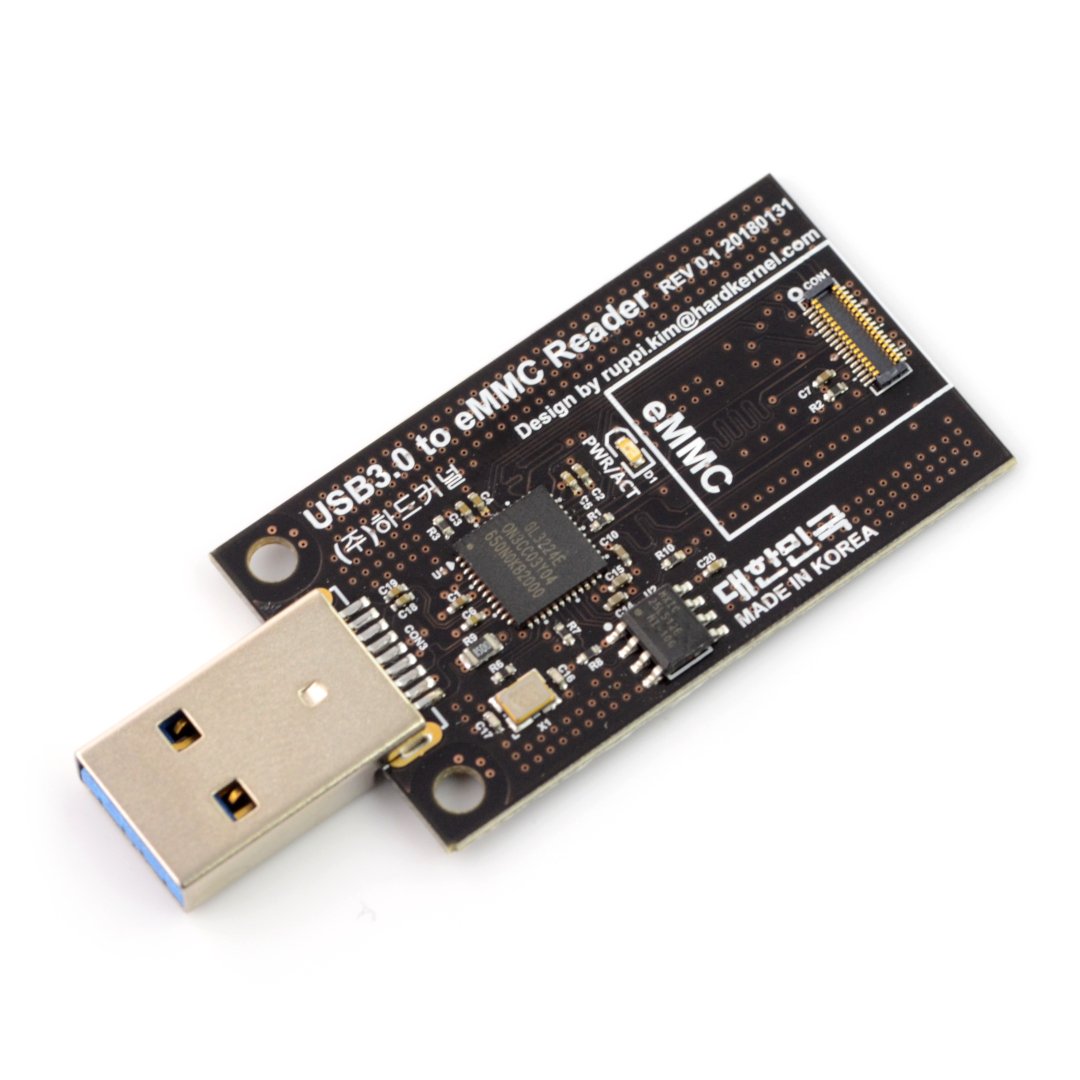 The subject of sale is a memory module without an adapter.The adaptermust be purchased separately.
Comparison of memory cards and eMMC speed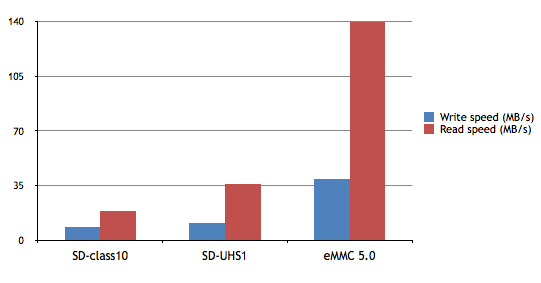 eMMC memory specification
Capacity: 64 GB
Interface:eMMCversion 5.1 (HS400, 8-bit DDR mode)
Operating system: Android
Compatibility:Odroid C1+/C0