Product description: USB 3.0 Camera Shield Plus - Arducam B0317
Camera Shield Plus expands yourArducamwithUSBport, allowing you to connect your camera directly to your PC. The module is equipped withUSB 3.0interface and works with a wide range of camerasfrom 0.3 Mpx to 21 Mpxor higher. It supportsMIPIcameras,RAWdecoding and high speed data transmission over USB 3.0. It supports not only high resolution cameras, but also stereoscopic cameras and cameras without IR filter (IRCUT).
Main features of the USB camera overlay
Supports DVP camera module (8 / 10 / 12-bit color depth; RAW / YUV / RGB / JPG; VSYN, PCLK)
MIPI camera module support (1 / 2 / 4-line; hardware analysis RAW10 / RAW12; RAW / YUV / RGB / JPG) up to 21 Mpx
Maximum throughput of USB 3.0 is 360 MB/s
Built-in IRCUT control (optional)
Free SDK binary library and sample demo code available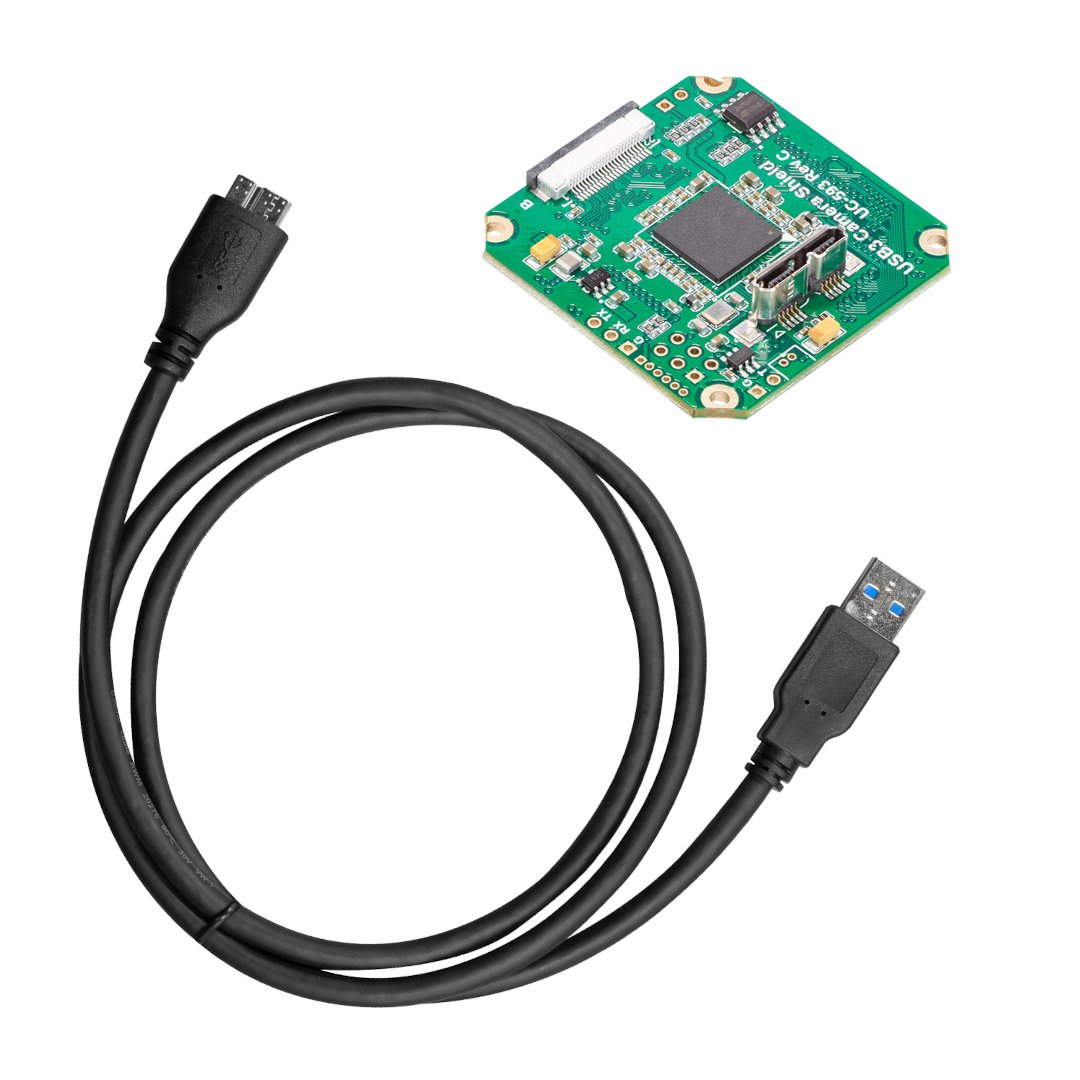 USB 3.0 overlay for the cameras, USB 3.0 cable included.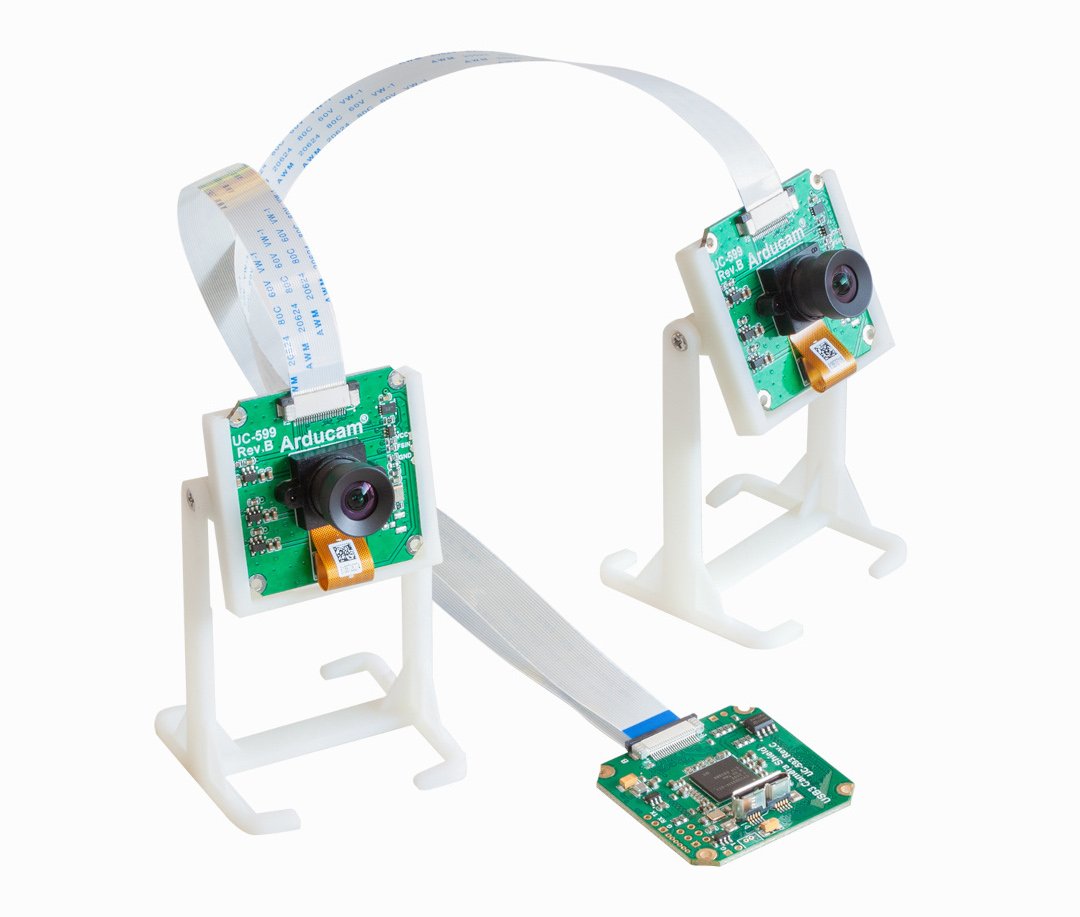 Example of camera connection. The set includes only the overlay and USB 3.0 cable.
Specification of the overlay
Bandwidth: 5 GB/s USB 3.0 PHY
Camera data line: 32-bit 120 MHz
I/O voltage: 3.3V
Connector: microUSB 3.0
Supply voltage: 5 V / 300 mA
Operating temperature: from -10°C to 55°C
Dimensions: 40 x 40 mm
Weight: 10 g
Contents of the set
USB 3.0 camera cap
USB 3.0 cable
Changing the camera connected to the overlay
Each of the recommended cameras hasa dedicatedconfiguration file that should be loaded into the overlay software. In the case of connecting a different camera, the configurationfileloaded in the software should also be changed. All necessary files and software can be found in the manufacturer'sGitHubrepository. The list of cameras compatible with the overlay can be found on themanufacturer's website.