Attention!
The product has been discontinued. Check other products in category.
Description
Digital sensor, connecting the proximity measurement using the method of time-of-flight and the ability to measure the intensity of ambient light. The working range is up to 400 cm with a resolution of 1 mm. It communicates through the I2C bus (connector QWIIC), it is supplied with the voltage from 2.6 to 3.5 V.
Specification
Supply voltage: 2.6 V to 3.5 V
Current consumption: 20 mA
Measuring range: from 4 to 400 cm
Resolution: 1 mm
Interface: I2C - embedded connectors QWIIC
Board sizes: 26 x 26 mm
Communication
The sensor has six pins for self-assembly of goldpin connectors - pitch of 2.54 mm (not included).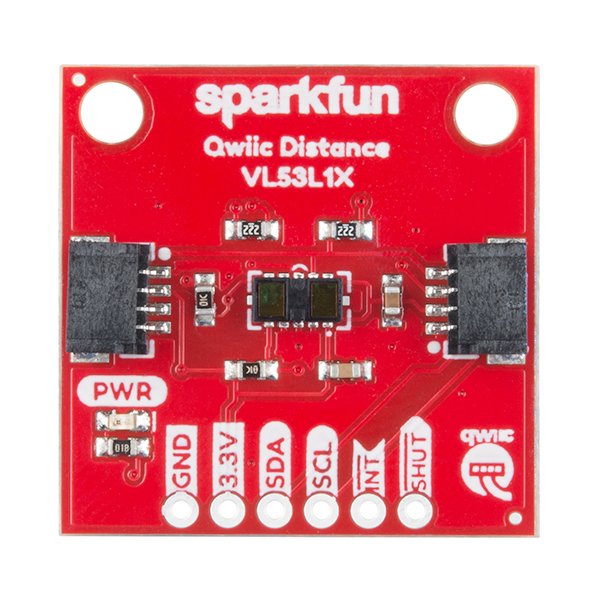 Name

Description

GND

The ground of the system.

3V3

The module's supply voltage is from 2.7 V to 3.5 V.

The SDA and SCL lines are pulled up to this level with resistors.


SDA

I2C data line.

Low status is 0 V, and high status equals to VIN pin.

SCL

I2C clock line.

Low status is 0 V, and high status equals to VIN pin.

INT

The interrupt reaches a low status when data is ready.

SHUT

The pin disabling the module is activated by the low status. By default, it is pulled up to VDD.

Low status switches the sensor in standby mode. Details inthe documentation.