Product description: Machine Learning - Neural Network Design
The course Machine Learning - Neural Network Design addresses topics for developers and enthusiasts of new technologies such as machine learning (ML, Machine Learning) and deep learning (DL, Deep Learning). It covers artificial intelligence algorithms, creating them and optimizing them. An intermediate level course, it is part of the Machine Learning Engineer course path.
Overview of course content
Neural network learning algorithms
Regression, classification and anomaly detection in neural networks
Optuna library and optimization of learning algorithms
Neural network design in TensorFlow library
Recursive and convolutional neural networks
Function optimization methods
Current trends in Machine Learning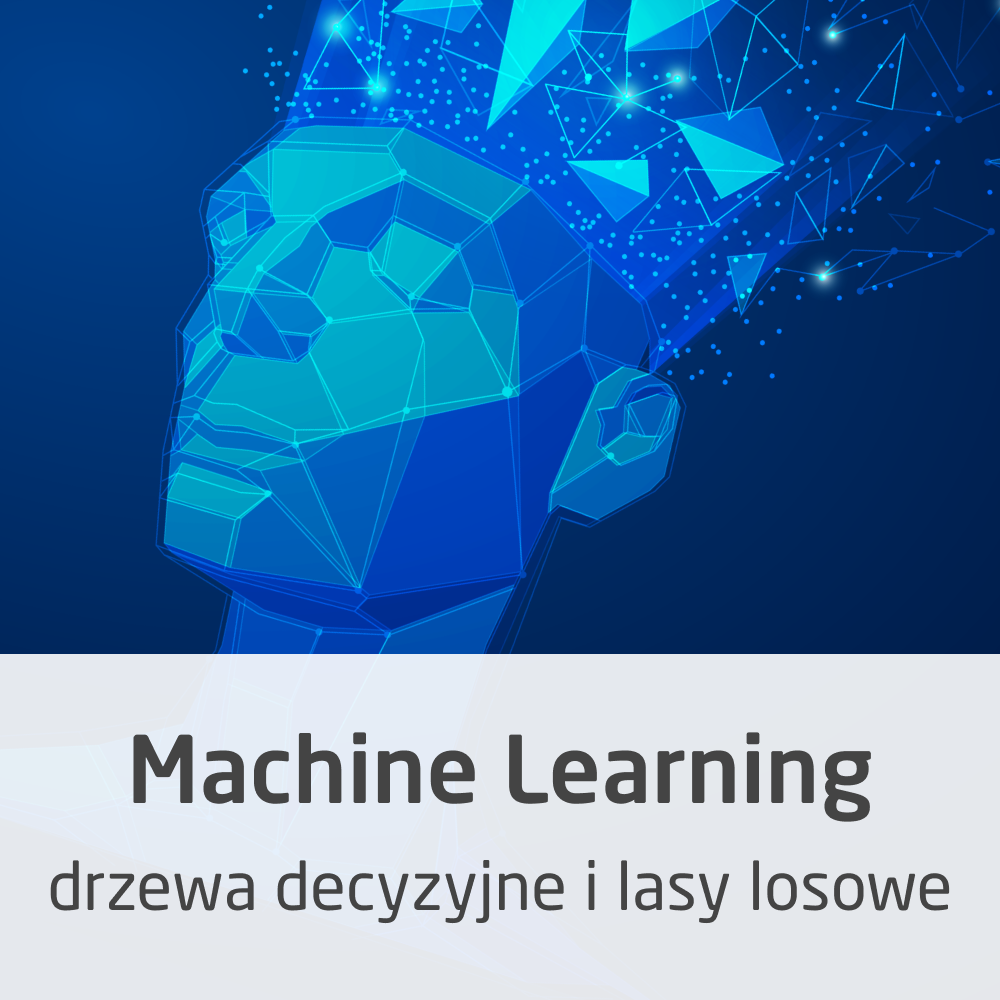 You can add the recommendations you get to your LinkedIn profile or supplement your resume with them.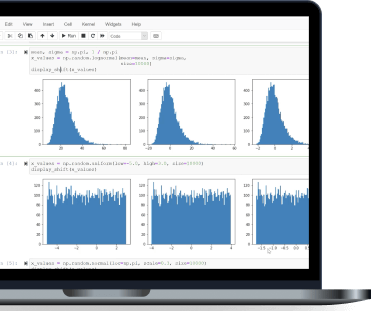 Machine Learning that's coming
Machine learning is playing an increasingly important role in our lives. Solutions based on artificial intelligence automate many repetitive processes to ease our workload. The solutions of this technology are used not only by market giants like Google or Facebook. Neural networks are one of the most groundbreaking algorithms in this field, which helps to solve increasingly complex problems. There is a constantly growing demand for engineers specializing in ML and DL, who lay the foundation for new methods of work in many areas of human activity.
Where are neural networks hiding?
Automatic dyeing of black and white films, sound de-noising or complex solutions for medical diagnostics are systems based on neural networks. The number of fields in which similar solutions are used is still growing. During the course you will learn how to use them in your projects. There is no deep dive here - lectures will first remind you of the basics and introduce you to the history of neural networks in a nutshell.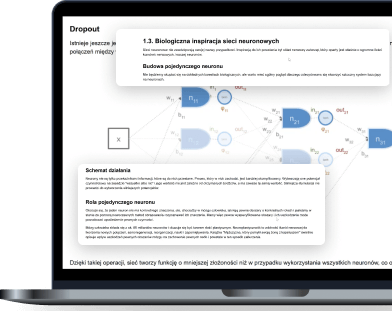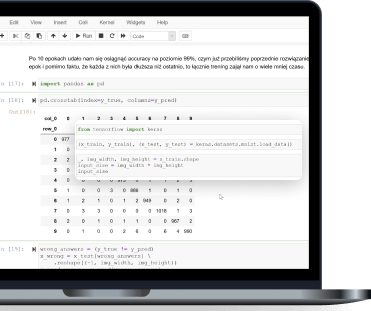 Structure and optimization in AI work
The topics of neural networks and machine learning optimization are closely related. Correlated examples are discussed based on the popular Optuna library. For example, if you are planning to launch a new service, optimization methods can simplify the process of selecting the best pricing strategy for you. Many of the examples in the course simultaneously teach you how to maximize reward and reduce costs.
New opportunities
The course discusses autoencoders (auto-encoders, autocoders), recurrent networks, and convolutional networks. These are the leading methods in terms of popularity and effectiveness when working with AI. They have helped solve many problems that until now proved too difficult for traditional algorithmics and early Machine Learning methods. These solutions are used in research on issues such as mutation analysis for genetic diseases, retinopathy or oncology diagnosis. The course shows how to use them in your own projects and applications.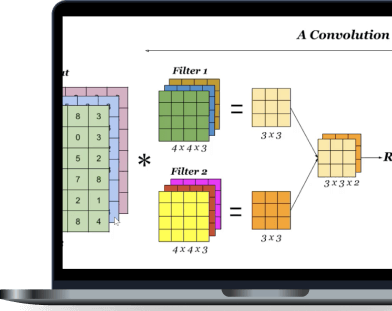 Course highlights
Unlimited access, including 24/7 mobile access

7 hours of training
Tests and assignments
35 professional lectures
26 test questions
Certificate of completion
Artificial intelligence course supplement
Neural networks and machine learning in the broadest sense are part of the area known as artificial intelligence. We recommend that you also become familiar with the items:
Table of contents
1 Introduction
Introduction 01 m 26 s
How to use the material? 03 m 53 s
Biological inspiration of neural networks 06 m 55 s
Necessary mathematical introduction 15 m 55 s
The perceptron model 15 m 40 s
2 Function optimization
What is it and what do we need optimization for? 06 m 58 s
Naive approach 07 m 33 s
Mathematical methods 13 m 42 s
Sampling the parameter space 12 m 58 s
Optimization in multiple dimensions 16 m 37 s
15 m 25 s Other capabilities of the Optuna package - see free lesson
3 Introduction to Neural Network Structures
Multilayer neural networks 08 m 09 s
Basic learning algorithm 17 m 38 s
Additional parameters of the learning algorithm 34 m 37 s
Why do we need activation functions? 06 m 29 s
Overview of available activation functions 15 m 52 s
Selecting the structure of a neural network 14 m 35 s
Common problems in learning 13 m 02 s
4 Putting the network into practice
Introduction to Tensorflow API 12 m 11 s
Building the network structure 20 m 29 s
Solving classification problems 06 m 31 s
Selecting the optimal structure in a classification problem 15 m 29 s
Regression using neural networks 13 m 01 s
Neural networks in unsupervised learning 13 m 19 s
5 s Extensions of the basic approach
Strategies for selecting initial weights 09 m 56 s
Improvements for the network learning algorithm 12 m 23 s
Alternative options for the selection of weights 05 m 50 s
Autoencoders scheme 09 m 42 s - see free lesson
Using autoencoders for anomaly detection 11 m 42 s
Recurrent neural networks 07 m 25 s
Applying RNNs in practice 12 m 05 s
Convolution 14 m 27 s
Convolutional networks and their applications 15 m 17 s
Batch normalization and its impact on learning 12 m 02 s
Conclusion 01 m 18 s